The Michigan Speech-Language-Hearing Association is proud to announce Award Recipients:

2017 Honors of the Association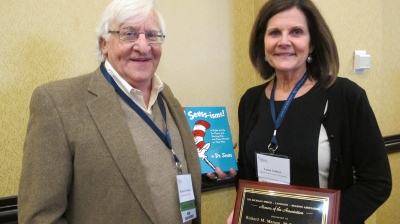 Richard M. Merson, Ph.D., CCC-SLP, Retired, Beaumont Health System. Rick has been a Speech-Language Pathologist for more than 35 years the last 27 of them at Beaumont Health System. During his tenure at Beaumont he developed the Beaumont Outcome Software System (BOSS), a precursor to the ASHA National Outcomes Measurement System (NOMS). His expertise on fluency disorders and other areas of neurogenic communication impairment and his teaching have reflected the most recent research and highest quality of evidence-based treatment. Rick has served as President on the MSHA Executive Board and is currently serving on the MSHFoudation Board as Treasurer. Our warmest congratulations to Rick on being awarded Honors of the Association!

2017 Student Scholarship Awards: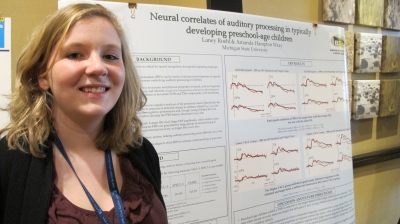 Laney Roehl, B.A., Graduate Student at Michigan State University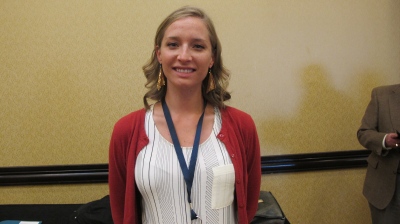 J. Whitney Neal, M.A., Graduate Student at Wayne State University

2017 Student Poster Session Winners: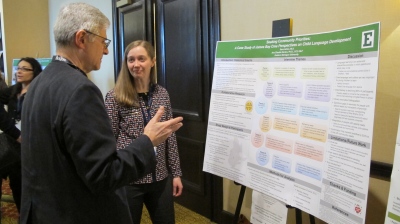 Sara Acton, M.A., Eastern Michigan University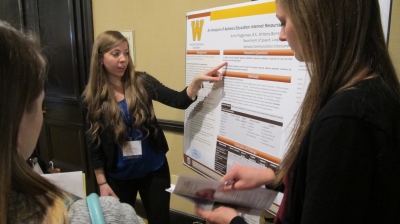 Brittany Barnes, B.A. and Anna Poggensee, B.S., Western Michigan University

Our thanks to Psi Iota Xi and Prentke-Romich Company for sponsoring these scholarships.
Honors of the Association Recipients
(in alphabetical order)

Harold Bate
Susan Fleming
Kathleen Pistono
Margot Beckerman
Gerald Freeman
Eugene Popielec
Dorothy Billings
Dorothea French
Carl Powley
Mary Blair
Catherine Furbee
Doris Proctor
H. Harlan Bloomer
John Gaeth
Nick J. Quarto
Susan Carlson
Sandra O. Glista
Mary Jeanne Rintelmann
Kathyrn Boyer
Mary Ellen Brandell
A. Bruce Graham
Dale Omar Robinson
Sandra Briggs
Hildred Gross
Elaine Ledwon-Robinson
C. Rebecca Brown
Beverly Jaynes
Frank Robinson
Anna Carr
Mary Kennedy
Michael I. Rolnick
Michael R. Chial
Ronald Laeder
Ralph R. Rupp
John Clancy
Gary D. Lawson
Linda Seestedt-Stanford
Mary Rose Costello
Elizabeth Lockwood
Linda Lou Smith
Ruth Curtis
Theodore Mandell
Maureen Staskowski
David Daly
Daniel Martin
William Stephenson, Jr.
Alvin Davis
Keith Maxwell
Lizbeth Stevens
Leo V. Deal
Jan McCosky
Ann Thorne
Jessimae Deuel
Robert M. McLauchlin
Charles Van Riper
Dorothy Dreyer
Clarence Maedor
L. Jean Walsh
Elsie Edwards
Richard M. Merson
Nickola W. Nelson
Sheila Powell Ward
France Eldis
Courtney Osborn
Timothy G. Weise
Robert Erikson
Herbert Oyer
Ellen Fairbrother
Paulette I. Piirainen

Distinguished Service Award Recipients
(in alphabetical order)

| | |
| --- | --- |
| Richard Baldwin | Jerry Johnson |
| Susan Howell Brubaker | David F. Katt |
| Mary Rose Costello | Nancy Kaufman |
| Ruth Curtis | Richard Merson |
| Leo V. Deal | Kathleen Pistono |
| Dorothy E. Dreyer | Gerald Rice |
| Frances Eldis | Ralph R. Rupp |
| John Bryson Eulenberg | Norbert Edwin Smith |
| Sandra Oslager Glista | John Stevens |
| Matt Green | Lynn A. Sweeney |
| Edward Hardick | |