The Michigan Speech-Language-Hearing Association is proud to announce Award Recipients:

MSHA Honors of the Association Application
MSHA Distinguished Service Award Application
MSHA Outstanding Clinician Award Application


2018 Honors of the Association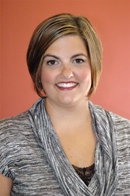 Julie Y. Pratt, M.S., CCC-SLP, Comprehensive Speech and Therapy Center, Jackson. Julie is being honored for her service on the MSHA Executive Board as VP for Advocacy for many years and for her role in obtaining licensure for SLPs in 2009. The Honors of the Association is the highest award the Association can bestow.

2018 Distinguished Service Award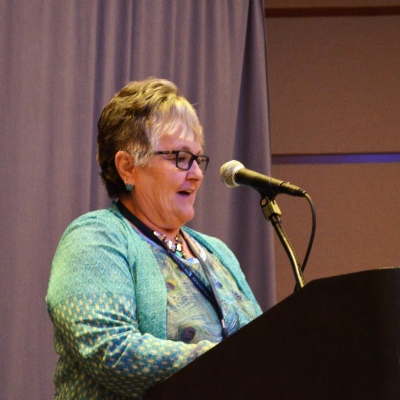 Suzanne Woods, Ph.D., CCC-SLP, Central Michigan University. Sue was honored for her outstanding influence on the treatment of fluency disorders during her career at CMU and for her exceptional community service to the Mt. Pleasant environs.

2018 Outstanding Clinician Award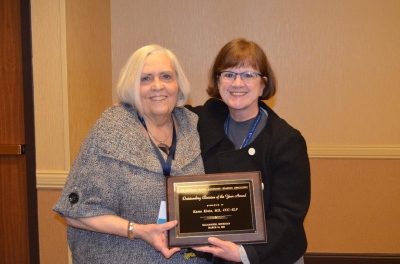 Karen Kluin, M.S., CCC-SLP, Michigan Medicine. Karen Kluin is the Senior SLP Supervisor in the Speech Language Pathology Department at Michigan Medicine-University of Michigan in Ann Arbor. Ms. Kluin actively participates in a variety of program at the institution including membership in the Ataxia Clinic, ALS Clinic, MSTIM Deep Brain Stimulation (DBS) Team and the Refractory Epilepsy Surgery Team. She initiated SLP participation in both intra-operative and extra-operative functional brain mapping studies, monitory speech, language & motor functions during awake craniotomies for tumor resection and for seizure foci resection. Ms. Kluin was described as empowering evidence-base practice her entire career with an astounding knowledge base of current literature. Ms. Kluin has mentored staff in this complex area of speech-language assessment and has been consulted by SLPs throughout the country for her participation in an intra-operative language mapping team.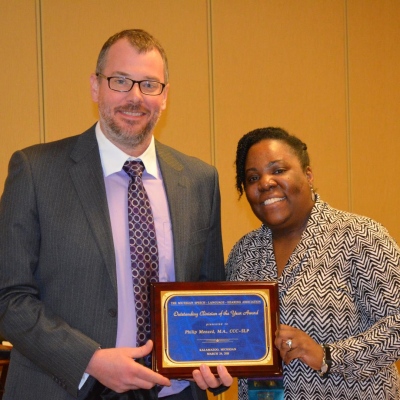 Philip Menard, M.A., CCC-SLP, Michigan Medicine. Philip Menard is a Senior SLP at Michigan Medicine's outpatient pediatric SLP department. Mr. Menard is the Director of STEPS Autism Program (population services ages 2-5) and the Director of TOM's Gaming group (adolescents with Autism ages 15-18). His clinical interest include Autism Spectrum Disorders, Language Development, and Functional Communication. Mr. Menard was described as being self-less, passionate and dedicated to not only his patients and their families, but to his profession.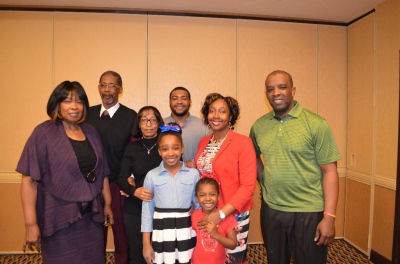 Kennetha Mentor, ClinScD, CCC-SLP, Speech Matters Too, LLC. Dr. Kennetha Mentor is the lead SLP at Cambridge South Healthcare Center in Beverly Hills, Michigan. This facility is a subactue and long-term care facility for the adult and geriatric population. Dr. Mentor was described a compassionate, respectful, knowledgeable, and committed to providing the best evidence-based care for her patients.

2018 Student Scholarship Awards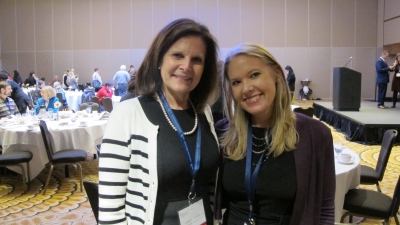 Casie Jill Shannon, B.A., Graduate Student at Eastern Michigan University. Casie will graduate in December of 2018 with her M.A. from Eastern Michigan University. She holds a B.A. from CMU and has completed post-baccalaureate work at WSU. Casie would like to work in an outpatient pediatric setting and also would like to become a board certified specialist in Fluency. She has presented at ASHA on Mentorship and is very active in EMU's NSSLHA chapter - currently serving as President of that body. Her passionate commitment to this profession is evident in all of her work experiences and career goals. She has two small children which make her academic achievements even more admirable in light of the workload she has as a busy mother.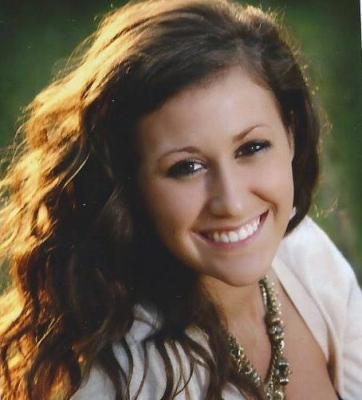 Danae Brownell, B.S., Graduate Student at Michigan State University. Danae expects to graduate from MSU in May of 2019 with an M.A. in Communicative Sciences and Disorders. She has a B.S. from Grand Valley State University in both Speech-Language Pathology and Spanish. She is also passionate about contributing to this profession by combining her Spanish language abilities with outreach to bilingual students and to students in Spanish speaking countries such as Columbia and Mexico. She has volunteered with children with disabilities in Cusco, Peru and also with the Children of Mexico International Organization. Her goals also include collaboration working with other professionals such as physical and occupational therapists, physicians, teachers, and social workers. Danae plans to serve as a bilingual SLP and to implement mentorship programs for bilingual and multilingual students.

Our deepest thanks to Northern Speech Services and the Michigan Speech-Language-Hearing Association for providing these funds.

2018 Student Poster Session Winners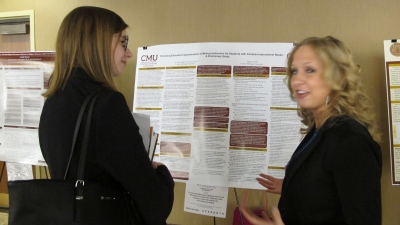 Promoting Educators Implementation Writing Instruction for Students with Complex Instructional Needs: A Preliminary Study, Audrey Nitzel and Janet Sturm, Ph.D., CCC-SLP, Central Michigan University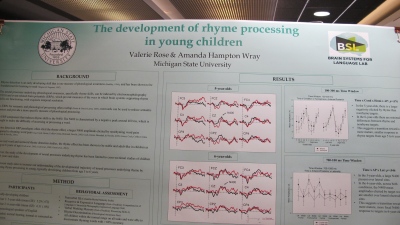 The Development of Rhyme Procession in Preschool Age Children, Valerie Rose, B.A and Amanda Hampton Wray, Ph.D., CCC-SLP, Michigan State University.

Thank you to Psi Iota Xi, Michigan chapters Eta Sigma, Zeta Theta, Theta Tau, and Eta Omicron, for their support of these awards. Thanks to our Michigan colleague Char Holcomb, and others, for continuing to support our students in this manner.
Honors of the Association Recipients
(in alphabetical order)

Harold Bate
Susan Fleming
Kathleen Pistono
Margot Beckerman
Gerald Freeman
Eugene Popielec
Dorothy Billings
Dorothea French
Carl Powley
Mary Blair
Catherine Furbee
Julie Y. Pratt
H. Harlan Bloomer
John Gaeth
Doris Proctor
Susan Carlson
Sandra O. Glista
Nick J. Quarto
Kathyrn Boyer
Mary Ellen Brandell
A. Bruce Graham
Hildred Gross
Mary Jeanne Rintelmann
Dale Omar Robinson
Sandra Briggs
Beverly Jaynes
Elaine Ledwon-Robinson
C. Rebecca Brown
Mary Kennedy
Frank Robinson
Anna Carr
Ronald Laeder
Michael I. Rolnick
Michael R. Chial
Gary D. Lawson
Ralph Rupp
John Clancy
Elizabeth Lockwood
Linda Seestedt-Stanford
Mary Rose Costello
Theodore Mandell
Linda Lou Smith
Ruth Curtis
Daniel Martin
Maureen Staskowski
David Daly
Keith Maxwell
William Stephenson, Jr.
Alvin Davis
Jan McCosky
Lizbeth Stevens
Leo V. Deal
Robert M. McLauchlin
Ann Thorne
Jessimae Deuel
Clarence Maedor
Charles Van Riper
Dorothy Dreyer
Elsie Edwards
Richard M. Merson
Nickola W. Nelson
L. Jean Walsh
Sheila Powell Ward
Frances Eldis
Robert Erikson
Courtney Osborn
Herbert Oyer
Timothy G. Weise
Ellen Fairbrother
Paulette I. Piirainen

Distinguished Service Award Recipients
(in alphabetical order)

| | |
| --- | --- |
| Richard Baldwin | Jerry Johnson |
| Susan Howell Brubaker | David F. Katt |
| Mary Rose Costello | Nancy Kaufman |
| Ruth Curtis | Richard Merson |
| Leo V. Deal | Kathleen Pistono |
| Dorothy E. Dreyer | Gerald Rice |
| Frances Eldis | Ralph R. Rupp |
| John Bryson Eulenberg | Norbert Edwin Smith |
| Sandra Oslager Glista | John Stevens |
| Matt Green | Lynn A. Sweeney |
| Edward Hardick | Suzanne Woods |