The 2022 Chair for the Student Affairs Committee is Hannah Dale and the Member-at-Large Representing Students is Mariko Ito. Questions, concerns or comments are always welcomed. Please contact Hannah at bleech1hm@gmail.com or Mariko at itomari1@msu.edu
"
The purpose of the Student Affairs Committee (SAC) is to support and represent the needs of speech-language pathology and audiology students in Michigan. The SAC monitors and responds to issues affecting students and provides educational resources regarding application, matriculation, graduation, licensure, and certification to support smooth transitions throughout these processes. In addition, the committee encourages student participation in research and state conferencing opportunities through scholarship, student roundtables, and Praxis study opportunities. Finally, as our profession benefits from the unique perspectives and experiences of every member, the committee seeks to cultivate an atmosphere of diversity and inclusion in the profession by advocating for and supporting students of all identities and backgrounds. The Student Affairs Committee helps plan conference sessions of special interest to student members; responds to issues and concerns relevant to students. Creates resources for students relevant to their undergraduate and graduate experiences."
Licensure Information:
Eligibility for Educational Limited SLP License (only for those whose education did not include 9 months of supervised clinical experience).
-Graduate from an accredited master's or doctoral speech-language pathology educational program or a program that has been deemed substantially equivalent.
-Provide proof of acceptance for training in a clinical situation supervised by a licensed SLP.
-Submit the SLP Educational Limited license application found at http://www.michigan.gov/documents/lara/Speech_Language_Pathology_Application_11-9-16_543584_7.pdf with the $183.80 fee.
-A fingerprint report and criminal background check are required. Fingerprints must be taken using the instructions and ID number that are sent to the applicant after the license application and fee are received.
-Beginning in 2021, individuals seeking initial licensure must have completed human trafficking training prior to obtaining a license as a Speech-Language Pathologist. Licensees, or individuals seeking licensure, must complete the training in identifying victims of human trafficking only one time. The Department may select an audit sample and request documentation of proof of completion of the training.
License Application
Licensing Guide
MiPlus (Professional Licensing User System)
LARA Licensure FAQs
Michigan-specific FAQ's, guidelines and requirements for Speech-Language Pathologist and Audiologist
Contact LARA

Student Resources
♦Visual Step by Step Guide: Undergraduate to Graduate School
♦Visual Step by Step Guide: CF to CCCs
♦Student Affairs 2022 Spring/Summer Newsletter
♦Student Affairs 2021 Fall Newsletter
♦Applying to Graduate School
♦The Praxis
University Information:
♦
University Programs in Michigan
MSHF Scholarship
The 2023 Michigan Speech-Language-Hearing Foundation Scholarship Application is now available on the Foundation website: https://www.msha-foundation.org/2023_scholarship_application.php The scholarship is open for full time graduate students currently enrolled in their final year of graduate programs in SLP or AuD, in the state of Michigan who intend to work in Michigan post-graduation.
ASHA Updates
Effective January 1, 2022, all first-time ASHA member and certification applicants will receive benefits for the remainder of the year in which they apply—as well as for the following year. No more waiting until May 1 to submit! The earlier that first-time applicants submit their application, the earlier that they receive access to benefits.

Please follow the Audiology Pathway to Certification or the Speech-Language Pathology Pathway to Certification to ensure that they experience an easy transition from student to professional. If you need further assistance, email joinasha@asha.org, or contact ASHA's Action Center at 800-498-2071.
Congratulations to the 2022 Student Poster Session Winners
-Early Pandemic Response and Remote Teaching Preparedness of Michigan Teachers:
Brooke Barendsen, Sydney Padgett and Eric Hunter, Ph.D., all from Michigan State University.
-Strategies for Working with English Language Learners as Monolingual and Bilingual First Semester Speech-Language Pathology Graduate Students:
Madissen Vacha, B.S., Zoe King, B.S., and Courtney Karasinski, Ph.D., CCC-SLP, all from Grand Valley State University.
Thank you to
Psi Iota Xi Chapters,
Eta Omicron and Theta Tau
for their support of these awards.
Our warmest thanks for continuing to support our students in this manner!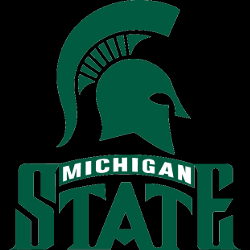 Congratulations Michigan State University on your victory in the 6th annual Praxis Bowl competition! We look forward to hosting the 7th annual Praxis Bowl next year at the Radisson Center in Kalamazoo! See you next year!