The 2021 Chair for the Student Affairs Committee is Hannah Dale and the Member-at-Large Representing Students is Anthony Strevett. Questions, concerns or comments are always welcomed. Please contact Hannah at bleech1hm@gmail.com or Anthony at ajstrevett@gmail.com
"The purpose of the Student Affairs Committee (SAC) is to support and represent the needs of speech-language pathology and audiology students in Michigan. The SAC monitors and responds to issues affecting students and provides educational resources regarding application, matriculation, graduation, licensure, and certification to support smooth transitions throughout these processes. In addition, the committee encourages student participation in research and state conferencing opportunities through scholarship, student roundtables, and Praxis study opportunities.
Finally, as our profession benefits from the unique perspectives and experiences of every member, the committee seeks to cultivate an atmosphere of diversity and inclusion in the profession by advocating for and supporting students of all identities and backgrounds.
"
Licensure Information:
Eligibility for Educational Limited SLP License (only for those whose education did not include 9 months of supervised clinical experience).
-Graduate from an accredited master's or doctoral speech-language pathology educational program or a program that has been deemed substantially equivalent.
-Provide proof of acceptance for training in a clinical situation supervised by a licensed SLP.
-Submit the SLP Educational Limited license application found at http://www.michigan.gov/documents/lara/Speech_Language_Pathology_Application_11-9-16_543584_7.pdf with the $183.80 fee.
-A fingerprint report and criminal background check are required. Fingerprints must be taken using the instructions and ID number that are sent to the applicant after the license application and fee are received.
-Beginning in 2021, individuals seeking initial licensure must have completed human trafficking training prior to obtaining a license as a Speech-Language Pathologist. Licensees, or individuals seeking licensure, must complete the training in identifying victims of human trafficking only one time. The Department may select an audit sample and request documentation of proof of completion of the training.
License Application
Licensing Guide
MiPlus (Professional Licensing User System)
LARA Licensure FAQs
Michigan-specific FAQ's, guidelines and requirements for Speech-Language Pathologist and Audiologist
Contact LARA

Student Resources
♦Student Affairs Fall Newsletter
♦Applying to Graduate School
♦The Praxis
University Information:
♦
University Programs in Michigan
Announcements:
♦
Interested in learning more about health and health care equity in communication disorders? ASHA invites postdoctoral fellows and graduate students interested in pursuing research careers to apply now for the Research Mentoring-Pair Travel Award (RMPTA). ASHA gives this award in conjunction with the Research Symposium, which will be held during the 2021 ASHA Convention. The symposium and award activities will be conducted virtually.
A protégé and a mentor apply as a pair. Awarded pairs receive ASHA Convention registration fee waivers as well as the opportunity to engage in mentored activities pre- and post-Convention.

Coordinated by Megan Morris (University of Colorado Anschutz Medical Campus), the 2021 Symposium, "Health and Health Care Equity in Communication Disorders," will also include the following invited presenters:
Sarah Ailey and Carole Schwartz (Rush University)
Carolyn Baylor (University of Washington) and Ryan Pollard (University of Colorado)
Michael McKee (University of Michigan/Michigan Medicine)
Christina Studts (University of Colorado Anschutz Medical Campus)
In addition, a panel of policymakers will discuss approaches to improving the quality of health and health care for people with communication disorders.

RMPTA applications are due by July 1, 2021. Learn more about eligibility, mentored activities, and application instructions. The symposium and travel award are partly funded by the National Institute on Deafness and Other Communication Disorders.
Questions? Contact the Academic Affairs and Research Education team at research@asha.org.
♦2021 graduates can receive ASHA's special deal: Gift to the Grad. Graduates applying for membership and certification will automatically receive up to 20 months of membership when you join ASHA May 1–August 31, which means you receive membership benefits and services through December 31, 2022.

You are encouraged to take advantage of this savings opportunity to join the profession's most respected organization. The more quickly you use the deal, the more savings you receive. In addition to this fantastic offer, NSSLHA members with 2 years of consecutive membership will also receive $225 off the standard membership and certification fee of $511.

Please follow the Audiology Pathway to Certification or the Speech-Language Pathology Pathway to Certification to ensure that you have an easy transition from student to professional. If you need further assistance, please email joinasha@asha.org, or contact the Action Center at 800-498-2071.
Congratulations to the 2021 Student Poster Session Winners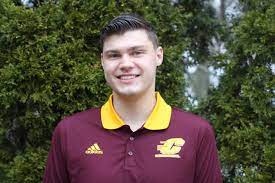 Nicholas Malendowski
-Why Didn't I Think of This Before? Perceptions of Stakeholder Engaged Research:
Nicholas Malendowski, Central Michigan University; Clarisse El-Khouri, B.A., Nova Southeastern University; Jackie Hinckley, Ph.D., CCC-SLP, ANCDS, Nova Southeastern University and Katie Strong, Ph.D., CCC-SLP, Central Michigan University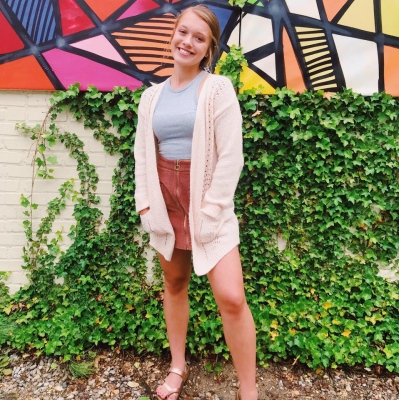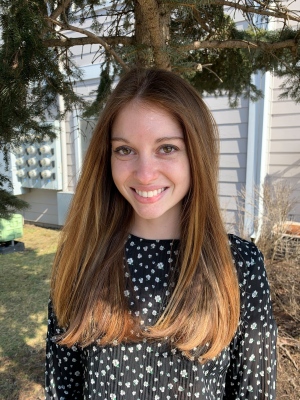 Erika Mueller
Jenna Fisher
Kaylin Gray
-Coding and Analyzing the Variation of Speech in Adults Who Stutter
: Erika Mueller, Jenna Fisher, Kaylin Gray, Greg Spray, Ph.D., CCC-SLP and Scott Yaruss, Ph.D., CCC-SLP, BCS-F, F-ASHA all of Michigan State University.
Thank you to
Psi Iota Xi
, Michigan chapters
Eta Sigma, Zeta Theta, Theta Tau,
and
Eta Omicron,
for their support of these awards.
Thanks to our Michigan colleague Char Holcomb, and others, for continuing to support our students in this manner.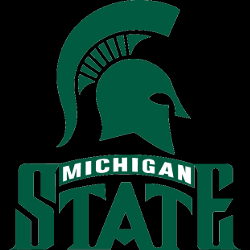 Congratulations to Michigan State University for winning the 2021 Praxis Bowl!
This year the Praxis Bowl was held virtually with Western Michigan University, Eastern Michigan University, Grand Valley State University and Michigan State University competing for bragging rights. As always a fun time was had by all!