The 2019-20 Chair for the Student Affairs Committee is Danae Brownell. Questions, concerns or comments are always welcomed. Please contact Danae at browne77@msu.edu
Licensure Information:
Eligibility for Educational Limited SLP License (only for those whose education did not include 9 months of supervised clinical experience).
-Graduate from an accredited master's or doctoral speech-language pathology educational program or a program that has been deemed substantially equivalent.
-Provide proof of acceptance for training in a clinical situation supervised by a licensed SLP.
-Submit the SLP Educational Limited license application found at http://www.michigan.gov/documents/lara/Speech_Language_Pathology_Application_11-9-16_543584_7.pdf with the $170.00 fee.
-A fingerprint report and criminal background check are required. Fingerprints must be taken using the instructions and ID number that are sent to the applicant after the license application and fee are received.
-Beginning in 2021, individuals seeking initial licensure must have completed human trafficking training prior to obtaining a license as a Speech-Language Pathologist. Licensees, or individuals seeking licensure, must complete the training in identifying victims of human trafficking only one time. The Department may select an audit sample and request documentation of proof of completion of the training.
Licensing Guide
LARA Licensure FAQs
To check on the status of your license
Michigan-specific FAQ's, guidelines and requirements for Speech-Language Pathologist and Audiologist
Contact LARA
ASHA's Gift to the Grad
ASHA's Gift to the Grad program gives up to 20 months of ASHA membership to recent master's and doctoral graduates who apply for ASHA membership and certification from May 1 to August 31, 2019. This valuable offer extends your membership through December 31, 2020.

Membership and certification are important steps in becoming a communication sciences and disorders (CSD) professional. This cost-saving program is one component of the application process. To learn more about the Membership and Certification process, visit the ASHA web pages on Gift to the Grad, Certification, and NSSLHA conversion discount.
Changes Coming to the SLP Certification Standards
Effective January 1, 2020, new audiology and speech-language pathology certification standards will take effect. As a recent graduate, you are encouraged to apply for ASHA membership and certification by December 31, 2019, to avoid having to meet the new audiology and speech-language pathology standards.


Be Ready! What You Need to Know
Applicants for the CCC-SLP will be able to apply under the 2014 SLP standards until December 31, 2019.
Beginning January 1, 2020, applicants for the CCC-SLP will only be able to apply under the 2020 SLP standards.
Applying for the ASHA Certificate of Clinical Competence (CCC) is now faster and easier with a new online application system! This secure and confidential online application is available to new applicants who have graduated from a program accredited by the Council on Academic Accreditation on Audiology and Speech-Language Pathology.
University Information:
♦
University Programs in Michigan
Congratulations to the 2018 Student Poster Session Winners:

Promoting Educators Implementation Writing Instruction for Students with Complex Instructional Needs: A Preliminary Study, Audrey Nitzel, Central Michigan University

The Development of Rhyme Procession in Preschool Age Children, Valerie Rose, B.A., Michigan State University.
Thank you to Psi Iota Xi, Michigan chapters Eta Sigma, Zeta Theta, Theta Tau, and Eta Omicron, for their support of these awards. Thanks to our Michigan colleague Char Holcomb, and others, for continuing to support our students in this manner.

2019 Praxis Bowl at the Annual MSHA Conference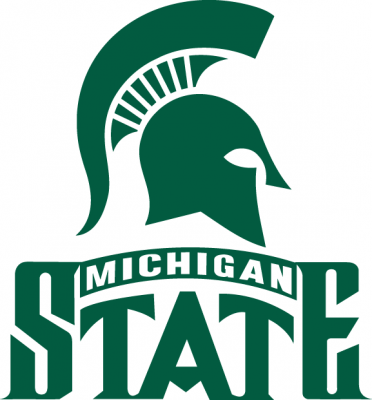 This year Grand Valley State University, Michigan State University, Wayne State University, Western Michigan University, and Central Michigan University participated in the 5th annual praxis bowl. Each university had a team comprised of 4 M.A. students that answered questions related to speech and hearing and Michigan State University took home the trophy! This event will be hosted next year at the MSHA Conference at the MotorCity Hotel and Conference Center in Detroit. We hope to see many of you there supporting your students and schools!

We would like to thank Western Michigan University Department of Speech, Language and Hearing Sciences for sponsoring this event.


Congratulations to Michigan State University, winners of the M & M (Most Student MSHA Members) Award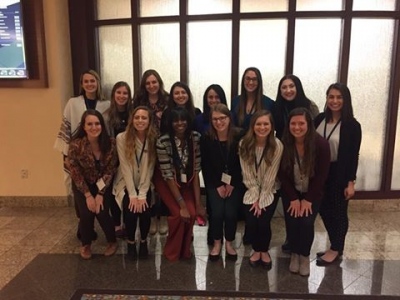 ASHA Information:

Speech-Language Pathology Pathway to Certification
Audiology Pathway to Certification
National Student Speech-Language-Hearing Association (NSSLHA)
ASHA Student Information
ASHA SLP Certification Standards
How to Apply for ASHA Certification in Speech-Language Pathology
Clinical Fellowship FAQs